A.B.M.P. Certified Massage Therapist, LMT,
MI License M490084
Awarded "Best Place" for massage each year since 2003
Changes are moving slowly forward...stay tuned
Why are you
Still Hurting?
Sciatic Issues / I T Band Syndrome
Neck and Shoulder Pain Management
Indoor/Outdoor Table Massage
We highly recommend booking your appointment online by computer or smart phone.
Houghton Lake Main Office
4532 W. Houghton Lake Dr.
Monday - Saturday
We are located "right" next to Rite Aid on M-55 in Houghton Lake.
By Appointment Only! in Roscommon
Art~Y~Facts building 708 Lake St.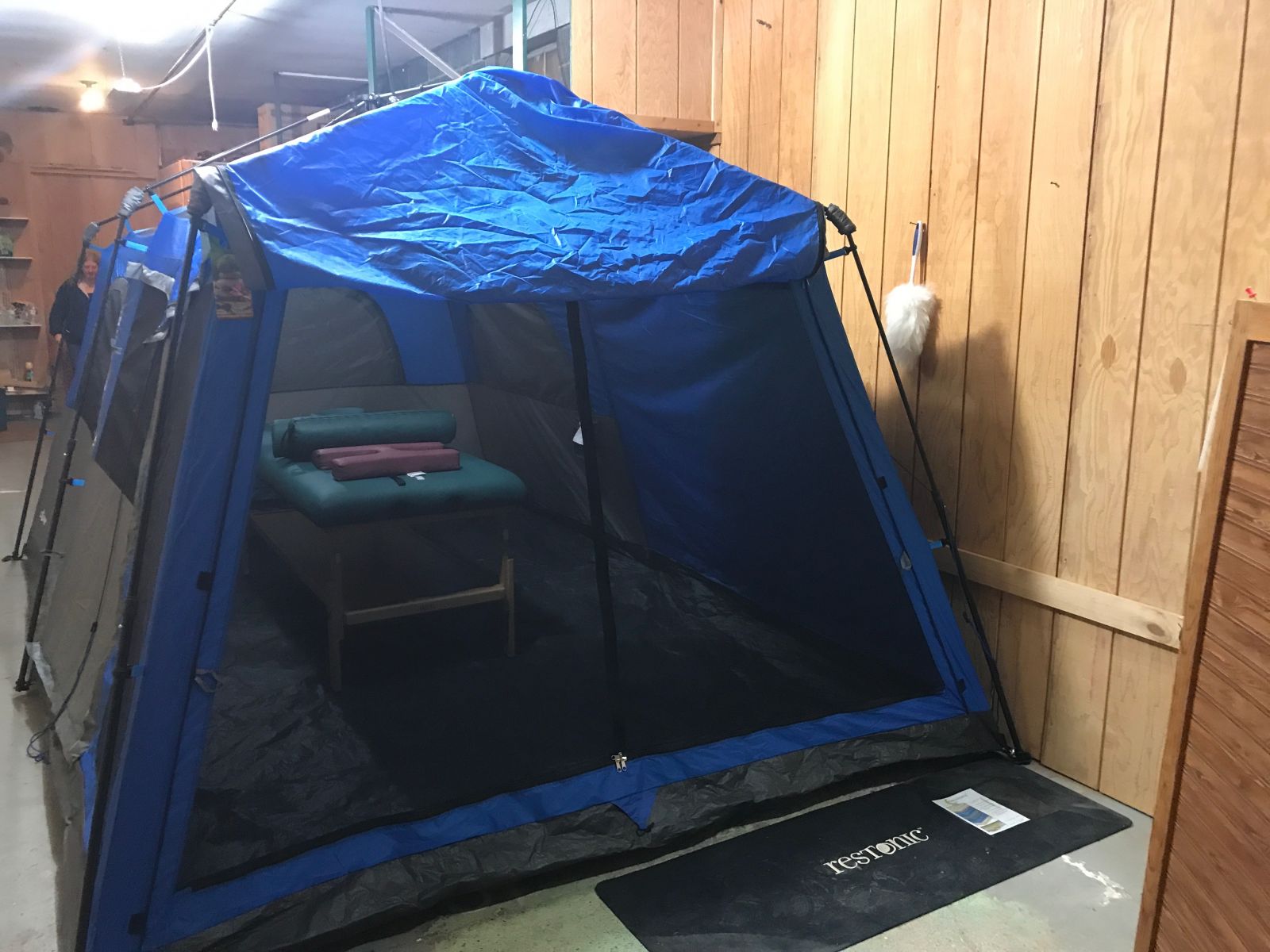 Caution, it's a bit primitive at the moment. Currently working in a tent inside the building, while waiting for engineered drawings and approvals, then the construction fun begins. Grossly underestimated the amount of time needed for this process. I recommend using the main office in Houghton Lake until the project is completed. However, If you enjoy adventure and want to save on mileage, the tent awaits you in Roscommon.
Our Office and Mobile Service accepts: Mastercard, Visa, Discover
Plan ahead to avoid disappointment, book your appointments in advance online.
Click on the book now icon for appointments
"waiting for your appointments"
Don is a participating provider with the D.N.R. Passport Perks Program.